New Federal Bill Seeks to Expand Fair Housing Act to Cover Gender Identity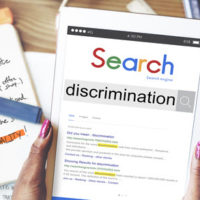 Earlier this year, a new bill was introduced in the Senate, that if passed, could significantly expand the protections offered under the Fair Housing Act (FHA). Currently, the FHA prohibits housing discrimination based on color, race, national origin, sex, familial status, and disability. The law's proponents seek to expand the protections offered by the law to include gender identity and sexual orientation, and so ensure equal housing opportunities to a wider range of people. The law, which is known as the Fair and Equal Housing Act of 2017, remains in subcommittee. If you are facing discrimination in housing or employment, you may want to consider speaking with a housing discrimination attorney who can explain your legal options.
State Law Protections  
Currently, 20 states, including the District of Columbia prohibit housing discrimination based on gender identity and sexual orientation, while two others ban discrimination based on sexual orientation alone. It is hoped, that if the newly introduced federal bill is passed, it will offer protections to remaining members of the LGBTQ community who, according to the U.S. Department of Housing and Urban Development face significant levels of discrimination when responding to advertisements for available rental housing in the form of:
Denials;
Being charged higher rates; and
Being removed from housing unfairly.
The Fair and Equal Housing Act of 2017 
If passed, the new bill would add the following language to already existing federal law that prohibits discrimination based on race, religion, color, national origin, sex, familial status, and disability. Under the terms of the amendments, gender identity, sexual orientation, and the other listed protected characteristics would include both:
The sexual orientation and gender identity of another person with whom an individual is or has been associated; and
A perception or belief, regardless of whether it is accurate, concerning the sexual orientation or gender identity of an individual.
Gender identity is also specifically defined by the law as the gender-related identity, mannerisms, appearance, or other characteristics of an individual, without regard to his or her sex at birth, while sexual orientation is described as homosexuality, heterosexuality, or bisexuality.
This is not the only federal law currently being considered that aims to offer significant protections to LGBTQ individuals. In May, the introduction of the Fair and Equal Housing Act was followed by the reintroduction of the Equality Act of 2017, which would prohibit discrimination against LGBTQ individuals in the following areas:
Employment;
Federally funded programs and activities, including education;
Housing;
Public spaces and services, including stores, hotels, restaurants, and providers of healthcare services;
Credit, financing, and lending; and
Federal jury service.
This bill was also referred to a subcommittee in June.
Contact a Dedicated Housing Discrimination Lawyer Today  
If you have experienced housing discrimination based on your race, sex, national origin, familial status, or another protected category, please contact Saady & Saxe, P.A. Attorneys at Law at 813-909-8855 to discuss your case with an experienced attorney who can help explain your legal options and ensure that your rights are protected. We will begin working on your case immediately.
Resource:
housingwire.com/articles/40391-senate-to-consider-bill-prohibiting-housing-discrimination-against-lgbt-people
congress.gov/bill/115th-congress/house-bill/1447/text
huduser.gov/portal/Publications/pdf/Hsg_Disc_against_SameSexCpls_v3.pdf