The Current State of the New Federal Overtime Laws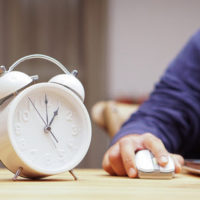 Last May, the Obama administration announced that the Department of Labor (DOL) would be issuing a new rule that overhauled federal overtime regulations. If enforced, the new rule would have extended overtime pay protections to more than four million workers. However, in December, a federal judge issued an injunction preventing implementation of the recent changes. While the new overtime laws are not currently in effect, it is likely that some changes will eventually be enforced, so if you have questions about your responsibilities or rights under existing laws or the proposed amendments, it is important to contact an experienced overtime violation attorney who can explain your legal options.
Current Law

Under the Fair Labor Standards Act (FLSA), employees are entitled to overtime compensation for every extra hour they work after reaching 40 hours a week, unless they meet the standard for an exemption. For instance, under the white collar exemption, employees who receive at least $455 per week or $23,660 per year and perform certain qualifying duties do not need to be paid overtime wages. Furthermore, employees who earn more than $100,000 per year and perform certain listed duties are also not eligible to receive overtime pay.
Proposed Law

If enforced, the amendments to the overtime law would double the current $455 salary cap to $913 per week. As a result, only employees who make more than $47,476 or more per year would fall under the overtime exemption. Additionally, the highly compensated employee exemption threshold of $100,000 would be increased to $134,004 per year. Finally, the new rule also established a mechanism for automatically updating these salary levels every three years starting in 2020.
Preliminary Injunction

Although the rule changes had been scheduled to go into effect in December 2016, a U.S. District Court Judge issued a nationwide preliminary injunction that prohibited the DOL from implementing the recent changes finding that the DOL had exceeded its authority by raising the salary limit so significantly. While the judge agreed that the DOL could examine the duties of employees to determine who satisfies the exemption, the court stated that by raising the cap so high, the DOL exceeded its delegated authority and supplanted the duties test put in place by Congress.
The DOL has since filed a notice of appeal to the Fifth Circuit U.S. Court of Appeals.
Contact an Experienced Overtime Violation Attorney Today

Before the injunction blocking enforcement of the new rules was issued, many employers had already changed their payment policies to align with those of the new law, while others instead opted for a wait and see approach. If you have questions about your obligations as an employer or your rights to overtime as an employee, please contact Saady & Saxe, P.A. Attorneys At Law by calling 813-909-8855 to speak with an experienced overtime violation attorney who can advise you.
Resource:
dol.gov/whd/overtime/final2016/