Bank of America Sued for Failing to Maintain Foreclosed Properties in Minority Neighborhoods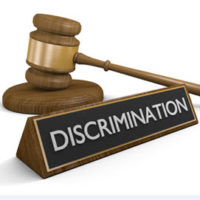 In late June, the National Fair Housing Alliance, 19 other housing groups, and two Maryland homeowners filed a lawsuit against Bank of America, alleging that the financial institution violated the Fair Housing Act (FHA) by intentionally failing to maintain foreclosed homes in minority neighborhoods, despite consistently maintaining similar properties in primarily white areas. According to the complaint, the bank's discriminatory conduct affected 37 metropolitan areas and more than 1,600 homes across the nation.
Allegations Levied Against Bank of America  
In its recently filed suit, the Housing Alliance alleges that after conducting a multiyear investigation of more than 1,600 homes, it determined that Bank of America consistently failed to maintain homes that it owned in neighborhoods of color. In fact, the alliance specifically stated that approximately 45 percent of homes in communities of color had at least ten visible maintenance deficiencies like graffiti and unmowed lawns, all of which affects not only property values, but also the health and safety of those living in the community. In comparison, only 11 percent of bank-owned homes in primarily white neighborhoods showed evidence of the same problems.
In its complaint, the housing group cited proof of consistently inferior exterior maintenance, such as:
Overgrown grass;
Pests and rodents;
Unsecured pools;
Boarded up windows;
Damaged steps and handrails;
Unsecured windows and doors;
Graffiti; and
Trash and debris in yards.
The plaintiffs went on to point out that homes owned by Bank of America in predominantly white middle-class neighborhoods, on the other hand, were consistently maintained and showed evidence of having:
Their lawns edged and mowed on a regular basis;
Invasive vines and weeds removed;
Repaired and secured doors and windows;
Trash and debris removed, including leaves; and
Graffiti erased from walls and doors.
Bank of America denied these claims, stating that it applied uniform practices to the management of vacant bank-owned properties regardless of their location.
Previous Settlements  
This is not the first time that Bank of America has come under fire for violating the FHA. In fact, last May, the Housing Alliance and Bank of America reached a settlement after the latter was accused of discriminating against Latino mortgage borrowers. According to the alliance, the bank showed a pattern of failing to provide certain borrowers with information about loans and even offered loans with less attractive terms based on applicant's race. Although it rejected the allegations, Bank of America also agreed to donate $100,000 for down payments and closing cost assistance to Latino home buyers in Charleston.
Resource:
nationalfairhousing.org/2018/06/26/civil-rights-organizations-accuse-bank-of-america-of-housing-discrimination-in-37-metropolitan-areas/