Federal Government Recovers $14.3 Million for Hurricane Recovery Workers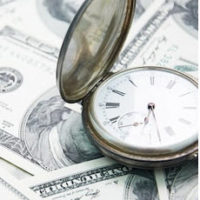 Since the summer of 2017, the Department of Labor (DOL) has recovered more than $14.3 million in unpaid wages for 7,761 people who were employed as hurricane recovery workers following hurricanes Irma and Maria. In addition to non-payment of wages, a number of employers were also found to have committed other labor law violations by failing to pay overtime and the minimum wage, and failing to pay for required healthcare benefits.
While many of these violations could be the result of mere carelessness, or the loss of employment records during the hurricane and its aftermath, some were no doubt deliberate. In either case, wronged employees can and should attempt to recover their unpaid wages by filing a claim with the DOL or their employer. For help holding your own employer accountable for failing to pay you the minimum wage or compensate you for overtime work, please contact a member of our Tampa overtime violation legal team today.
Wage and Hour Division Investigation  
As part of its ongoing hurricane response efforts, the Wage and Hour Division (WHD) initiated an investigation into short-term emergency response operations and their compliance with federal labor laws, which are contained in the Service Contract Act, the Contract Work Hours and Safety Standards Act, and the Fair Labor Standards Act, among others. Eventually, investigators discovered a number of violations, including:
A failure to pay for required welfare and health benefits;
Non-payment of wages;
A failure pay the minimum wage; and
Overtime violations resulting from the misclassification of employees as independent contractors.
Overtime Violations  
One of the companies found in violation of federal labor law was a contractor based out of Puerto Rico, which was responsible for installing temporary roofing as part of the hurricane recovery efforts. According to DOL records, this company was required to pay more than $500,000 in back wages to 995 employees who were not paid in accordance with the Fair Labor Standards Act (FLSA). This law requires employers to compensate employees for hours worked in excess of 40 hours per week, at one and one half times their usual wage. Affected employees included blue roof installers, drivers, laborers, and carpenters, many of whom were found to have worked more than 12 hours per day, six to seven days per week between October 1, 2017 and March 31, 2018 without overtime compensation.
The investigation also revealed that the roofing contractor:
Failed to record and pay for the time that employees spent working before and after their actual shifts, or for the times when they worked through meal breaks;
Misapplied the overtime salary exemption to a number of jobs, including clerical office work, in an effort to avoid paying overtime; and
Failed to reimburse employees who bought steel-toed boots for personal protective equipment, which were part of the required uniform.
To hold your own employer accountable for this type of conduct, please call our legal team today.
https://www.saadyandsaxe.com/georgia-department-of-corrections-ordered-to-provide-officers-with-back-pay/