HUD Agrees to Settle With Florida Insurer Accused of Violating Fair Housing Act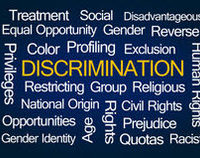 Earlier this year, the U.S. Department of Housing and Urban Development (HUD) reached an agreement with a Florida insurance company that had been accused of violating the Fair Housing Act. According to the complaint, the company had routinely denied insurance coverage to properties that offered subsidized, or low-income housing. Rather than disputing the issue in court, the parties were able to come to an agreement that addressed HUD's concerns of discrimination. Unfortunately, it is not always possible to reach a settlement in these types of cases, so if you or a loved one have been discriminated against based on your race, sex, religion or another protected category, it is critical to contact an experienced housing discrimination attorney who can help protect your interests.
Allegations of Discrimination

Although the Fair Housing Act is mainly known for prohibiting discrimination in the sale, rental, and financing of housing based on protected characteristics, it also protects residents and property owners from being discriminated against by insurance companies. While the law does not specifically identify insurers as a regulated group, multiple courts have stated that those who provide housing-related services and products, such as insurers, also fall under the purview of the law. Courts have explained that this is because insurance is required for financing a home, and in some cases, for renting an apartment. As a result, an inability to purchase insurance based on one of the following categories can and does affect the ability to buy or rent a house:
Race;
Color;
Sex;
National origin;
Religion;
Disability; or
Familial status.
Last year, after receiving reports of discrimination, HUD filed a complaint against two insurance companies for refusing to provide umbrella coverage to properties that offered subsidized housing. Umbrella coverage provides property owners with extra liability coverage in the event that their primary insurance policies are not sufficient to cover the owner's losses. According to HUD's complaint, this practice had a discriminatory effect on those of certain races and national origin.
Settlement Proceedings

In an effort to avoid the expense of litigation, the Florida insurer agreed to voluntarily resolve HUD's claims by coming to an out of court arrangement, which includes an agreement to:
Provide training on the requirements of the Fair Housing Act to management and staff;
Spend $10,000 on marketing its residential products to low income clients at housing events, such as conferences, conventions, and symposiums;
Post the Equal Housing Opportunity logo and slogan on its website, as well as on all advertising and brochures;
Certify to HUD, in writing that it has complied with the terms of the agreement;
Submit to reviews of operations and facilities to ensure compliance; and
Fully cooperate in monitoring reviews undertaken by HUD.
If the insurers fail to comply with the terms of the agreement, the Attorney General will file a civil complaint in a U.S. District Court pursuant to the Fair Housing Act.
Schedule a Consultation With an Experienced Housing Discrimination Attorney

If you have been the victim of housing discrimination, please contact Saady & Saxe, P.A. in Florida at 813-909-8855 to speak with an experienced housing discrimination attorney who can explain your legal options.
Resource:
portal.hud.gov/hudportal/HUD?src=/press/press_releases_media_advisories/2017/HUDNo_17-014