HUD Investigates Facebook Over Housing Advertisements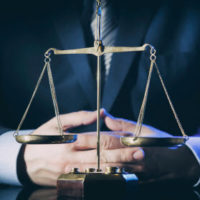 The Department of Housing and Urban Development (HUD) recently reopened an investigation into Facebook's advertising practices. The investigation was initiated earlier this year after Facebook was accused of giving advertisers the ability to exclude certain ethnic groups from seeing housing advertisements posted on their site. The reopened investigation follows hot on the heels of a lawsuit filed by fair housing groups, including the National Fair Housing Alliance, in March, which alleges that Facebook ads continue to discriminate against women, veterans, those with disabilities, and single mothers, all of whom are protected under the Fair Housing Act. If you believe that you were discriminated against by Facebook or have another housing discrimination claim, please contact one of our experienced and compassionate Fair Housing Act attorneys today for assistance.
Initial Allegations  
Concerns were first raised over Facebook's advertising practices, as they related to housing discrimination, in October 2016, when the nonprofit investigative news organization known as ProPublica, reported that the company's advertising platform gave companies the option to exclude which users would see housing ads based on their race. Eventually, while conducting its own investigation, ProPublica stated that a number of their reporters were able to purchase ads targeted to Facebook users who were house hunting and could exclude those with an "affinity" for Hispanic, Asian-American, and African-American users.
This type of conduct is blatantly unlawful under the Fair Housing Act, which is a federal law that prohibits refusing to rent or a sell a home to someone because of that individual's race, gender, religion, sexual orientation, disability, color, familial status, or national origin. In fact, the law specifically makes it illegal to place an advertisement for the sale or rental of a property if that advertisement indicates any preference, discrimination, or limitation based on one of these protected characteristics.
Soon after ProPublica published its findings, Facebook issued a statement, explaining that the "ethnic affinity" option that was provided to advertisers was merely intended to give brands a method of reaching multicultural audiences with ads that were relevant to them. It further claimed that its policies did not allow advertisers to make use of that option in a discriminatory fashion, although in response to the concerns raised by critics, it would create a tool that disabled the option for specific kinds of ads, namely those related to housing. However, ProPublica reported more than a year later that Facebook continued to approve housing ads that discriminated against protected groups. These allegations were again countered by promises to disable the illegal option and to create a new review process for enforcing the FHA.
The Lawsuit 
A number of fair housing groups recently filed a lawsuit against Facebook in federal court, claiming that nearly two years after the initial reports of discrimination were made, the site continues to give advertisers the option to exclude protected groups from viewing housing-related ads, including families with children, those who speak English as a second language, and people with interests in disabled parking permits. The plaintiffs argue that this type of conduct ensures that certain groups are excluded from and denied housing, which is unlawful under federal law.
The groups are asking the court to order Facebook to create a plan to remove the ability of advertisers to access checklists for excluding groups from seeing housing-related ads when posted. They are also asking for the implementation of a community education and outreach plan which would inform housing providers of their obligations not to discriminate, as well as compensatory damages.