Report Finds Wage Theft on the Rise in California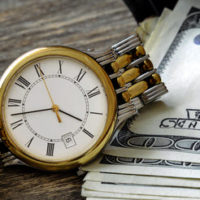 According to a recent study published by the Corporate Research Project, "wage theft" is on the rise across the country, with California topping the list. In fact, of the more than 500 American-based companies that have paid out nearly $9 billion in wage-theft claims in the last 20 years, nearly half are from California. These companies include Wells Fargo, 24 Hour Fitness, Smart & Final, and hundreds more who have allegedly boosted their profits by requiring employees to work off the clock or by refusing to pay overtime.
The Findings  
In its report, the Corporate Research Project analyzed 1,200 wage-violation lawsuits that were brought against companies and later successfully resolved via settlement or verdict in the last 18 years. According to the lead authors of the report, the employers in those cases paid billions of dollars on behalf of workers ranging from security guards and cashiers to financial advisers and sales representatives. While many of these cases began in state court, some were later tried in federal court for violating the Fair Labor Standards Act, which requires employers to pay one and one-half times a person's wage for every hour that he or she works over 40 hours in a week, unless such employee is "exempt" from the FLSA. The lawsuits  were also brought in response to a number of other types of violations, including:
A failure to provide employees with adequate rest and meal breaks;
Purposeful job misclassification;
Disputes over whether employees should be paid for the time it takes to put on and remove protective gear; and
Unpaid overtime.
However, these kinds of violations are not limited to large companies, as smaller businesses have also recently come under fire for failing to pay the minimum wage and overtime pay.  In its report, the Corporate Research Project noted that in the 21 cases they reviewed, the plaintiffs were able to recover back wages, liquidated damages and legal fees and costs. While these are perhaps the most common kinds of compensation awarded in wage and hour dispute cases, courts have also been willing to order an employer to rehire an employee who was dismissed for bringing the violations to the attention of authorities.