SEC Criticized for Proposed Changes to its Whistleblower Program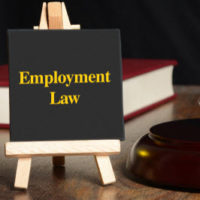 Earlier this summer, the U.S. Securities and Exchange Commission (SEC) proposed a series of amendments to the rules that govern its whistleblower program. The propositions were met with criticism from many who expressed concern that the changes would undermine the whistleblower program's current success. Based on the comments made during the SEC's open comments period, it is unlikely that the SEC will issue a final rule on the proposals anytime soon.
Placing a Cap on Rewards 
Of the proposed amendments, two provisions in particular came under fire during the request for comment initiated by the SEC and concluded in September. One of the changes would place a cap on the percentage of rewards in cases where companies are fined more than $100 million. This change would modify the Securities Exchange Act, which authorizes the SEC to pay monetary awards to individuals who voluntarily provide information that leads to enforcement actions resulting in sanctions of more than $1 million. The funding used when making these awards comes not from the taxpayer, but from an account held by the Treasury and funded by the monetary penalties collected by the SEC from wrongdoers.
In most cases, rewards are issued in an amount that is equal to between ten and thirty percent of the total amount of sanctions. When making these determinations, the SEC currently assesses a number of factors, including the significance of the information provided. If amended, however, the agency would be given the authority to depart from this analysis and use its discretion when determining the amount of an award.
Concerns About the Reward Cap 
According to the SEC, instituting an award cap would help strengthen the whistleblower program by reinforcing the agency's ability to expeditiously reward those who provide important information to the SEC about corporate fraud. However, among the more than 3,500 comments that were submitted to the SEC, as many as 90 percent indicated a concern that the changes would have the opposite effect and would negatively impact the incentive for high level corporate whistleblowers to come forward with information about large frauds.
Furthermore, a comment filed by the National Whistleblower Center noted that large rewards serve a number of important functions, including not only incentivizing whistleblowers, but also encouraging companies to implement and maintain strong internal compliance programs, which in turn, makes it less likely that the SEC would even need to intervene in the first place.