Senators Push to Expand Fair Housing Act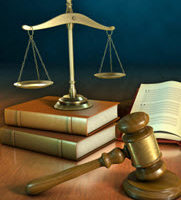 Last November, Senators Kaine and Hatch officially unveiled a new bill aimed at offering additional protections from housing discrimination to low-income families and military veterans. If passed, the Fair Housing Improvement Act of 2018, would significantly expand the protections available to certain individuals, so if you want to learn more about these protections and how the bill's passage could affect your own rights, you should strongly consider speaking with an experienced Fair Housing Act attorney who can assist you.
Source of Income Protections  
If passed, the Fair Housing Improvement Act of 2018 would expand the FHA's legal protections to prohibit housing discrimination based on a family's source of income or a person's status as a veteran. For instance, the law would prohibit landlords from refusing to rent to those who use housing vouchers, of which Congress currently provides around 2.2 million to veterans and low-income families. While ten states and around 50 counties and cities have non-discrimination protections for those who use housing vouchers, a recent report published by the Center on Budget and Policy Priorities reveals that users of only one of the three types of Housing Choice Vouchers actually receive protection from discrimination based on source of income. As a result, many landlords continue to discriminate against potential renters who receive vouchers, or whose income comes from non-wage sources, such as alimony and disability benefits.
The new bill attempts to remedy this problem by including source of income and veteran status in the list of the FHA's anti-discrimination characteristics. Under the terms of this law, source of income would include not only housing vouchers, but also:
Any form of federal, state, or local housing assistance;
Income received in the form of Social Security benefits, or supplemental security income benefits;
Income received by court order, including child support and spousal maintenance;
Payments from a trust, conservator, or guardian; and
Any lawful source of income.
The bill would also offer protections to those who claim veteran status, which includes members of the uniformed services and those who performed active military, naval, or air service.
Additional Protections  
In addition to this general expansion of protections offered to low-income families, the bill would also add both source of income and veteran status to the list of other anti-discriminatory factors contained in the Civil Rights Act, which currently includes race, color, religion, sex, familial status, disability, and national origin. The bill was read twice in mid-November and then referred to the Committee on Banking, Housing, and Urban Affairs, where it remains.
The bill's introduction is only the most recent attempt made by Senator Kaine to augment housing protections, who also led last year's effort to pass the Fair and Equal Housing Act of 2017, which if enacted, would have prohibited housing discrimination based on gender identity or sexual orientation.
https://www.saadyandsaxe.com/buffalo-comes-under-fire-for-failing-to-enforce-its-fair-housing-law/