Supreme Court States that it Will not Broaden Whistleblower Protections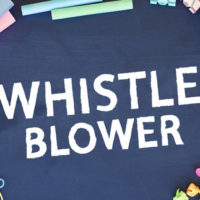 Late last month, the U.S. Supreme Court  refused to broaden the protections offered to employees who report employment-related misconduct. Instead, the Court ruled that whistleblowers must file claims of wrongdoing with the Securities and Exchange Commission (SEC) before they will gain any protection from retaliation by their employers. The ruling could have important implications on how whistleblower claims are filed and what protections employees will receive.
The Case
The recently issued Supreme Court opinion was based on a lawsuit brought against a real estate trust in California that allegedly fired an employee who informed senior management about a supervisor who was hiding major cost overruns, eliminated internal controls, and granted unsubstantiated payments to friends. However, according to the complaint, although the employee reported the violations internally, he did not report the matter to the SEC. In making its ruling, the Court pointed to the Dodd-Frank Act, which offers no protection from retaliation to employees who report claims of securities law violations internally. Although whistleblowers are often able to receive protection under another federal law, known as the Sarbanes-Oxley Act, this statute gives employees a much shorter time frame to file a lawsuit.
Who is Considered a Whistleblower Under the Dodd-Frank Act? 
After reviewing the law, the Supreme Court found that the Dodd-Frank Act only covers whistleblowers, whether as individuals or as groups, who provide information related to a securities law violation directly to the SEC. Because the plaintiff in the case at hand did not ever provide information to the Commission or the SEC, before he was fired, he did not qualify as a whistleblower. The Court remained unconvinced by the plaintiff's argument that whistleblower protections should be extended to cover those who report violations internally and that doing so would encourage employees to report misconduct without fear of retaliation. Although a lower court had ruled that the Dodd-Frank Act actually covered a wide array of reported violations by whistleblowers, and not just those who report to the SEC, on appeal, the Supreme Court ruled in favor of the real estate trust.
The effect of the ruling still remains to be seen, but the Court's opinion could inhibit employees from attempting to resolve complaints without involving the SEC, while also impeding retaliation suits filed by employees who were fired after making in-house complaints.