U.S. District Court Rules that UPS Union Contract Violates ADA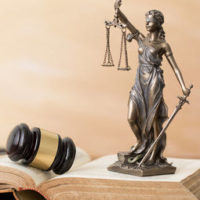 In July, 2018,  the Kansas U.S. District Court issued an important ruling, in which it held that the terms of a UPS Ground Freight union contract violated the Americans with Disabilities Act (ADA) by discriminating against disabled drivers. According to the court's findings, disabled drivers were paid as much as ten percent less than their non-disabled counterparts, despite performing the same work. Holding that the policy was blatantly discriminatory, the court issued an injunction, prohibiting UPS from further implementation of the policy.
U.S. Equal Employment Opportunity Commission Lawsuit 
In 2017, the Equal Employment Opportunity Commission (EEOC), filed a lawsuit against UPS on behalf of a UPS Freight employee who, after suffering a minor stroke, sought and was granted non-driving work, an option allowed by the company when drivers became temporarily unable to drive, whether for a medical or non-medical reason. However, soon after being reassigned, the plaintiff realized that he was receiving only 90 percent of his regular rate of pay, while drivers who were reassigned to non-driving jobs for non-medical reasons, such as conviction for driving under the influence, were being paid 100 percent of their usual rate. After further investigation, it was revealed that the option to pay disabled employees less was clearly stated in a 2013 collective bargaining agreement policy between UPS and the Brotherhood of Teamsters union.
The Court's Ruling  
The court ultimately found that UPS' conduct blatantly violated the ADA by:
Limiting, segregating, and classifying drivers because of their disability, which adversely affected their employment status and opportunities; and
Using standards, methods, and criteria of administration that resulted in discrimination based purely on disability.
The court also held that UPS Freight actually violated the law simply by participating in a contractual relationship with a union that expressly discriminated against disabled drivers. In so doing, the court rejected UPS' argument that it was merely adhering to the terms of a union contract and were not responsible for its discriminatory policies.
Ultimately, the court held that issuing monetary damages in such a case would not be enough to compensate the injury caused by UPS' actions, as it would not prevent future harm and so instead, issued an injunction order that permanently prevents:
UPS Freight from discriminating against employees on the basis of disability; and
UPS Freight and the International Brotherhood of Teamsters from negotiating or agreeing to a new collective bargaining agreement that would allow for discrimination based on disability.
The injunction also requires UPS to begin paying employees who become medically disabled at the same rate that it pays employees removed from driving jobs for non-medical reasons.
Resource:
eeoc.gov/eeoc/newsroom/release/7-30-18a.cfm