Buffalo Comes Under Fire for Failing to Enforce its Fair Housing Law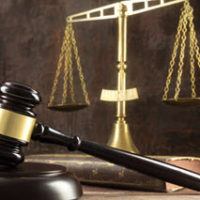 Two years ago, a Buffalo resident filed a complaint with a local fair housing organization, known as Housing Opportunities Made Equal, when her request for housing was denied by a landlord after he discovered that she received financial assistance from the federal government. Although the findings of the investigation into the matter were passed on to the city's fair housing officer, the petitioner has not yet heard back from the city.
Unfortunately, this woman's experience is not uncommon, as many petitioners face inaction and delays after filing claims with the cities in which they live. Being represented by an experienced attorney can make all the difference in these types of cases, so if you were recently denied housing because of a protected characteristic, you should strongly consider contacting an experienced Tampa Fair Housing Act lawyer who can help you assert your rights.
Buffalo's Municipal Housing Law  
In addition to the Fair Housing Act, which is a federal law that prohibits landlords and property owners from discriminating against tenants and potential renters because of their race, gender, marital status, disability, or perceived financial status, many cities have passed their own versions of this law. Buffalo, New York, for instance, passed its own Fair Housing Ordinance in 2005.
Although the law was ostensibly passed to help revitalize and strengthen neighborhoods by ensuring that all residents are given equal access to housing, it has often gone unenforced over the past 12 years, despite the fact that the city receives regular complaints. For instance, Ms. Adkins, who filed a complaint with the city two years ago was denied housing because her potential landlord discovered that she received financial assistance under Section 8, a federal program designed to help those with low income pay their rent. According to the landlord, renting to those who received this type of benefit was a "hassle" and required too much paperwork. Although this type of conduct is in blatant contradiction to Buffalo's fair housing law, Ms. Adkins's case has still not  been resolved.
Investigations into cases like Ms. Adkins's later revealed that the city's response to such complaints is agonizingly slow, despite the fact that city law requires officials to promptly investigate complaints within 120 days of their filing. In fact, city records revealed that some officials waited so long to respond to a complaint that the statute of limitations expired, at which point, they claimed to be unable to address the complaint. Furthermore, even when the city did determine that a landlord had violated a law, it rarely took action against them, although legally, it is given discretion to impose fines, revoke the landlord's license, or file suit against the at-fault party in court.
Contact Our Office Today for an Initial Consultation  
If you were recently denied housing because of your race, gender, age, disability, or source of income, you could be eligible for compensation. To learn more about your rights under the FHA and your city's housing law, please call Saady & Saxe, P.A. Attorneys At Law in Tampa at 813-909-8855 today.
Resource:
buffalourbanrenewal.com/housing-services/fair-housing-info/ordinance/