Lawsuits Claim that Websites Don't Accommodate the Disabled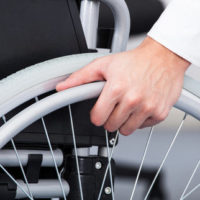 Hundreds of companies have come under fire in recent months after a slew of class action lawsuits were recently filed against them in federal court. According to the complaints, the websites of Nike, Burger King, Hershey, Pandora, Lord & Taylor, and a number of other well-known companies, don't comply with the Americans with Disabilities Act (ADA) because they are inaccessible to those with disabilities.
How do Websites Discriminate Against Those with Disabilities? 
The ADA prohibits discrimination against disabled people in the use of public accommodations. Although this law predates the internet, the standard has been held by a number of courts to apply to websites. In fact, the U.S. Department of Justice announced in 2010 that it would publish guidance on the specific standards that companies must meet when creating their websites to remain in compliance with the ADA. Although these rules were supposed to be released in 2016, the Trump administration withdrew the website proposal in January with no explanation. Contradictory court opinions have clouded the issue even further. Lawsuits continue to pour in however, with more than 800 being filed in 2017 alone.
Critics of these suits have argued that most companies aren't even aware that their websites are discriminatory or don't know how to make them accessible to those with disabilities and that the cost of addressing these kinds of problems can be expensive, especially if a site is particularly complex or there are a number of issues that must be addressed. However, a number of advocacy groups have stated that implementing the following changes would bring many websites into compliance with the ADA, including:
Adding code, which is readable by software and allows visually impaired users to hear a vocal description of the page's content;
Adding code that makes it easier for those with learning disabilities and who have difficulty reading online sources to hear a description of page elements;
Adding links that can be used to allow visually impaired users to navigate a site's pages by using a keyboard instead of a mouse; and
Providing text for videos so that those with hearing impairments can understand them.
In addition to asking non-compliant companies to make these changes, many plaintiffs are also requesting damages, which if awarded, would be put in a class action fund and then allocated accordingly. In 2008, Target settled a similar lawsuit with the National Federation of the Blind, agreeing to pay $6 million in fines and to update its website to make it accessible to those with vision impairments. Until the law catches up with technology, filing these types of lawsuits is often the only method of inspiring change in non-compliant companies.
Call Today for Help with Your ADA-Related Questions and Concerns  
If you have been discriminated against by a company because of your disability, you could be entitled to damages, even if the violations involve the company's website. For help filing your own claim, please call 813-909-8855 to speak with one of the Tampa public accommodations attorneys at Saady & Saxe, P.A. today.
Resource:
cbsnews.com/news/a-flood-of-suits-demand-websites-accommodate-the-disabled/