Utah Drywall Company Ordered to Pay Back Wages to 267 Employees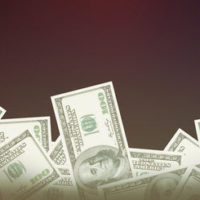 A drywall company located in Spanish Fork, Utah was recently sanctioned for failing to pay employees a fair wage and ordered to pay $550,000 by the U.S. District Court for the District of Utah in back wages to 267 employees, in addition to $100,000 in civil penalties. The labor violations in this case, which were investigated by the U.S. Department of Labor's Wage and Hour Division are unfortunately, not uncommon, so if you have not been receiving a fair wage, or are owed overtime pay, you should strongly consider consulting with an experienced overtime violation attorney who can help you file a claim against your employer.
The Investigation  
According to reports submitted by DOL investigators, the employees of the Utah drywall company in question were not paid overtime when they worked more than 40 hours a week, but were paid on a piece rate basis that was not affected by the number of hours actually worked. The lapse did not prove to be a mistake, as company payroll account records falsely indicated that employees were being paid an hourly rate near the minimum wage, were receiving time-and-one-half wages for overtime hours, and were collecting bonuses each pay period. Further investigation revealed that the company purposely generated the falsified records to give the appearance that it was paying overtime to employees, when in reality, it was retroactively calculating pay in order to arrive at an amount that equalled pre-set piece rates. This was partly achieved by misclassifying employees as independent contractors, who are not owed overtime wages under the FLSA. The company also failed to keep required employee records and avoided detection by paying through a third party labor provider or by paying workers "off the books" in cash.
The DOL's Determination 
Based on the company's financial records, the DOL believes that as many as 267 employees were either misclassified and so did not receive overtime pay, or did not receive a minimum wage at all. Aside from ordering nearly $550,000 in back pay to the unpaid employees, the court also awarded a further $100,000 in civil penalties for the company's willful disregard for federal overtime requirements. The Secretary of Labor is also seeking a court order that would require the company to comply with the FLSA's minimum wage, overtime, and record-keeping rules in the future, to keep time and pay records up to date, and to pay its employees accordingly.
Call Today to Speak with an Experienced Overtime Violation Attorney  
Although the Utah drywall company came under fire initially for its failure to pay overtime to its employees, it was later discovered that the business was also falsifying records and failing to pay their employees the minimum wage. This type of conduct is unlawful and as revealed by the court's ruling, punishable with hefty fines. To learn more about filing your own claim against an employer who has failed to pay you your rightful wages, please call Saady & Saxe, P.A. Attorneys At Law in Tampa at 813-909-8855 today.
Resource:
fox13now.com/2018/05/10/utah-drywall-company-ordered-to-pay-650000-for-labor-law-violations/